Favorite Artists
John Mellencamp and Bob Dylan.
photo
He shares the hard and the good of his life and ours in everything he writes or sings. His voice is a window into his soul. His favorite guitar has a hole in it from decades of use – he's never fixed it or replaced it. Hmmm.





 
Dancing fingers; his smile flows up from his toes; his musicians are like family; he leaves 10 pounds of himself on the stage each time he performs. His love for the beautiful Hazel is uncompromising, deep, joyful and often expressed publicly.
One of my closest life-long friends. The comedy he writes and performs always turns the story on its ear – it winds up coming at you skewed in unexpected ways. A thoughtful and humble man who can empathize with real suffering, his jokes are hilarious without being dismissive of others or snide. He and porcelain-skinned wife Nita spruce up my universe and always support beyond the call. And you should hear him sing!
One of the most fun jobs I ever had was working with Bette on "Beaches." She is generous to the little-known like me – a superb teacher of comic timing. Her energy staggers. She is canny, tough, charismatic and observant. Love her humor; it can be a skosh wicked!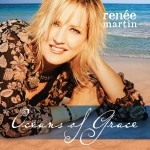 Renée Martin
Her wide ranging singing voice, a mixture of milk and honey, is also laced with interpretive emotion. The first time I ever heard Renée sing, I immediately became her biggest fan; imagine my delight when our friendship blossomed and flourished! One of my favorite songwriting partners, she is also one heckuva producer. In the past, Renée sang backup for Patty Loveless, Faith Hill and Tim McGraw, among many others. She now has her own Christian Ministry through which she shares her considerable musical gifts.